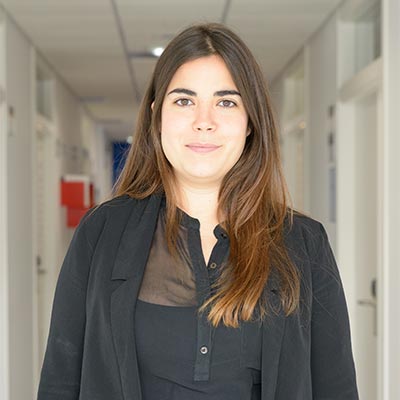 Short Biography
Alodia Lacueva Aparicio is a PhD student in the Faculty of Medicine, University of Zaragoza. She studied Veterinary Medicine in the University of Zaragoza and afterwards she moved to Madrid to continue her academical training in the Autonomous University of Madrid. She did her master's final project in the Molecular Biology Center Severo Ochoa (CBMSO). In 2015 she moved back to Zaragoza to joining AMB group with a CIBER-BNN grant for beginning researchers. She started to work with microfluidic devices and helped to develop a glioblastoma organ-on-a-chip model. Since 2017 she has taken part in a project (DPI2015-65401-C3-1-R) supported by the Ministry of Economy, Industry and Competitiveness.  This project is about the development of a kidney-on-a-chip model integrating organized cell co-cultures in order to perform nephrotoxic assays among other applications.
Kidney-on-a-chip targets the development of biomimetic environments for the culture of
highly specialized kidney related cell types, promoting their collaboration for the creation of tubular renal tissues, towards the concept of "organ-on-a-chip".
She has developed a user-friendly method to create tubule-like structures using kidney cells to perform some cytotoxic assays. Currently she is working in different kidkey-on-a-chip models using microfluidic devices.